If you aspire to become a successful influencer on Instagram/TikTok or are already on the path of creating content but struggling, then this post is surely for you which will motivate you to keep going on.
Since we all know that influencer marketing is growing at an exponential rate, thanks to the influencers. Today, many people who want to become an influencer enter this field to collaborate with brands. But, collaboration with brands should not be the primary purpose of becoming an influencer.
 Many influencers you see with millions of followers today started with the purpose of sharing. Be it entertainment, expertise or any talent, they started with sharing that asset with people to relate with them and build trust. Brand collaborations come later.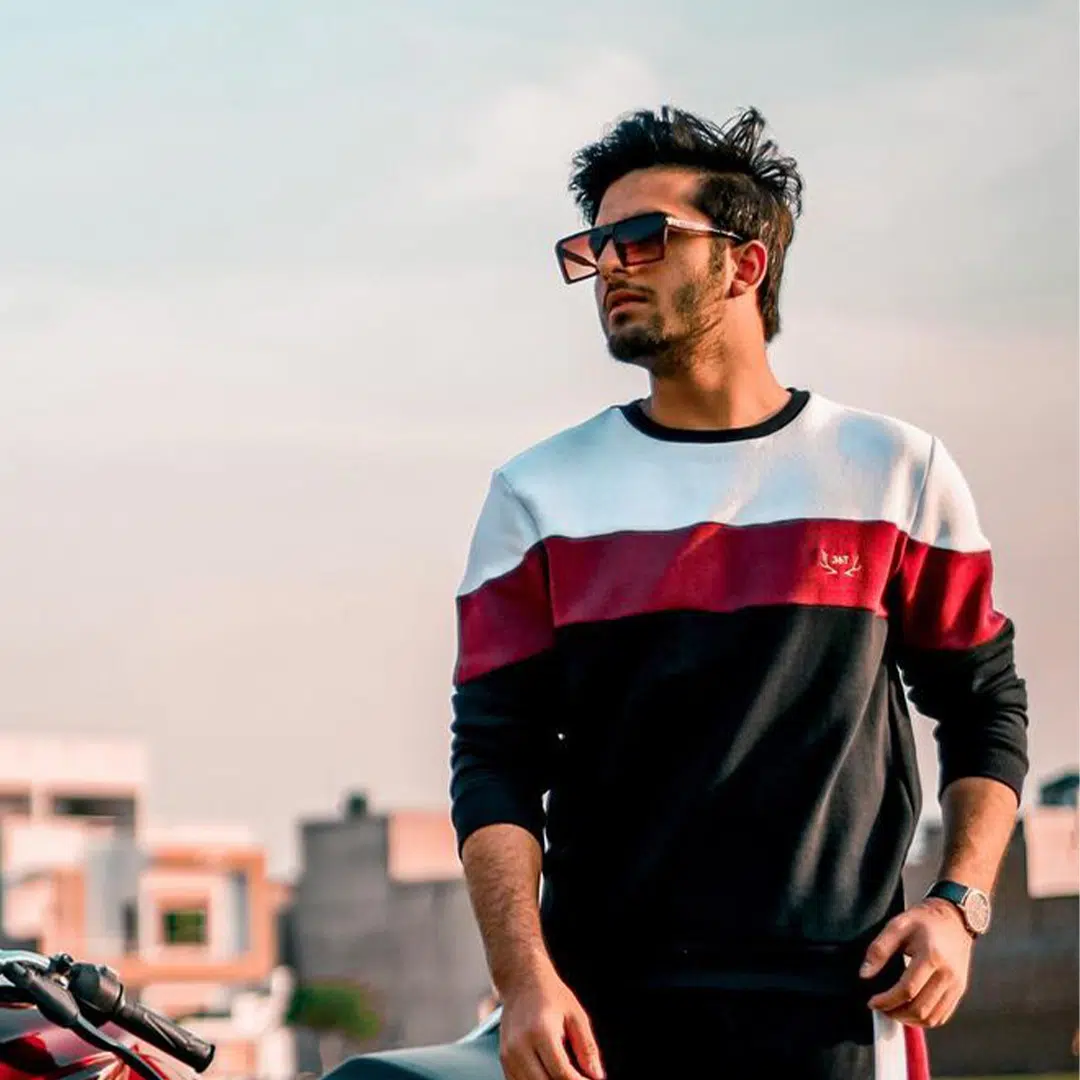 Walee brings you an inspiring story of the Transformation King of TikTok, Hassan Abid. Hassan is one of the most promising young influencers with a lot of fan pages. Initially, he started with TikTok and then moved towards other social media platforms like Instagram and Snack Video. Walee is proud to provide the first-ever paid campaign opportunity to Hassan. With his remarkable efforts, he recently hit the mark of 200k on Instagram. He believes in making decent yet fun content for his die-hard followers.
 Let's find out how did he took off his journey:
Q: How did you discover TikTok?
I made some transition videos at the start to post on TikTok and got good feedback. My family was not that supportive at that time. However, I wanted to make positive and decent content that one can see while sitting with family. So, I kept doing it and now Alhumdulilah my family also supports me.
Q: When did you start your TikTok journey?
I started making basic-level videos back in March 2019. At that time I didn't even have a phone for myself, I used to make these videos on my brother's phone. Later on, I bought a phone for myself and made so many videos and received a lot of love from my followers. 
Q: Is your family happy with your work now?
Yes, Alhumdulilah. At first, they were a bit hesitant and concerned about it but now they are happy and support me because I made such content that would not bring any shame to my family. Whenever I make a new video I show it to my mother first and ask her for approval if the video is okay before uploading it. 
Q: What would you advise the young influencers/users? How should they make content for social media without compromising on their studies?
I would advise them to strike a good balance between the two because in the end, every parent wants their child to be good at the academic side and studies rather than the social media. No parent would want their child to be a model or an influencer, everyone wants to have a doctor or an engineer child, it's how our culture is. 
So, I would suggest the young influencers prioritize their studies of course. And then in their free time, as a side hobby, they should make content for social media. I am a student of Computer Science, currently in my sophomore year in university. I take both things side by side, as both are very important to me.
Q: How much time does it take to make these transition videos that we all love?
Well, it's not easy because whenever anyone does something for the first time, it takes him a lot of time to understand the whole process. Once we keep on doing it with consistency, we keep getting better at it, we find the easy way out for it. So at the start, it took me a lot of time and effort to make these videos. Now, it takes less time but the effort is the same or even more than it used to be at the start.
Q: How can one be approached by different brands for their campaigns?
One should have a good understanding of what the brand wants. Usually, the brands look for good dressing sense, good video quality and aesthetic sense, decent content and a good voice (so it could be used in voiceovers if needed). And the market is quite saturated as there are already a lot of people in the industry, and now the influx of influencers is quite high. So, one should always bring in new ideas and new unique trends that can attract the brands. 
Q: If you had to choose between Instagram and TikTok, which one would you choose?
I would pick Instagram because I think the audience and users of Instagram are more educated and decent. They know what's appropriate and what's not, TikTok is accessible by everyone and has all sorts of audiences. Other than that, Instagram is the most used social media platform and almost all of the brands approach influencers for marketing campaigns on Instagram rather than Tiktok. 
Q: Tell us about your first-ever marketing campaign?
So, my first ever marketing campaign was in fact with Walee. I was very excited and I didn't even have a bank account at that time. So, I gave my father's bank account instead. I took my family and friends out for a treat. My parents were very happy that I am earning and making an income of my own, so they started supporting me even more after my first paid campaign.
Final Word
Lastly, if you want to become an influencer and are looking for ways to start from, we suggest trusting your gut and be authentic. Identify a niche you think you're best at and start creating valuable content.
You can also join Walee as an influencer to attend our Influencer Training Sessions so that you can receive learning and insights from the senior influencers of different niches.