Brand Managment
Protect your brand against fake news and negative content going viral
Walee Enterprise understands conversations happening about your brand and safeguards it by actively tracking negative comments and sentiments about your image, products, and services. Reputation management is as important as boosting your brand's influence, as the cost to repair the damage can be up to 100 times more than by simply following crisis avoidance tactics.
Over 90% of customers follow their brands on social media networks, so a single customer's unfavourable post can influence thousands within minutes
Analysing thousands of digital conversations and comments 24/7 about your selected topics for unfavorable news can detect potential trends early and can be immediately addressed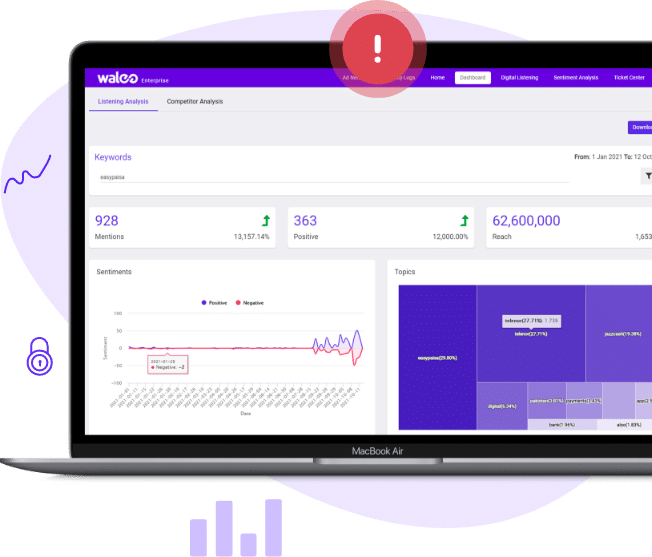 Digital Service Center
Manage social and digital conversations in one place
Walee Enterprise actively analyses all communications, whether posted online or sent as a message, and smartly directs them for quick resolution using the best way, whether as an automated solution or by an agent. Smart features enables you to:
Deliver positive user experiences by improved first-response resolution
Improve sales by quickly prioritizing prospects and customers for opportunities
Avoid potential issues by detecting high-risk messages and brand threats before they escalate, like fake news going viral on social channels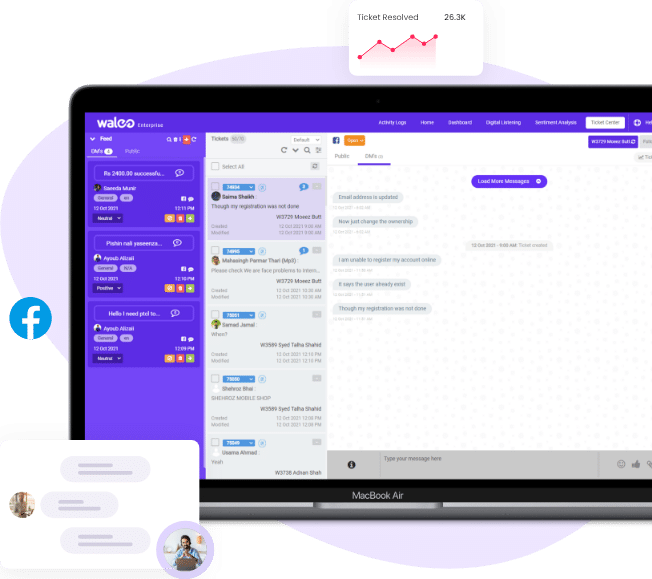 Walee Enterprise Features

Spend Smarter
Leverage influencer power and social commerce to deliver your business objectives, from impression based campaigns to selling via a network of Walee shops stocked with your product.

Work Anytime, Anywhere
Access and use Walee Enterprise instantly, whether to run promotional campaigns, respond to queries from Facebook, or view the latest insights.

Be Safe
Know that influencer compliance processes, whitelists, content moderation services and escalation processes are used to better protect your brand from potential issues.

Get Results
Track and optimize marketing and sales initiatives by timely and complete intelligence that can be integrated to your system.

Collaborate Effectively
Work with your in-house teams, agencies or Influencers based on your preferred Walee set-up.

Unique Complete Solution
Use the full range of marketing, sales and service capabilities to better serve customers, manage brand, understand competitors and seize commerce opportunities.