Introducing PAKISTAN'S 1st EVER
Influencer Industry Insights Report
Based on the analysis of 07 million+ data points over 12 months of Instagram data and 1000+ campaigns and brands, this report provides you exclusive insights on top players in Pakistan's Creator Ecosystem.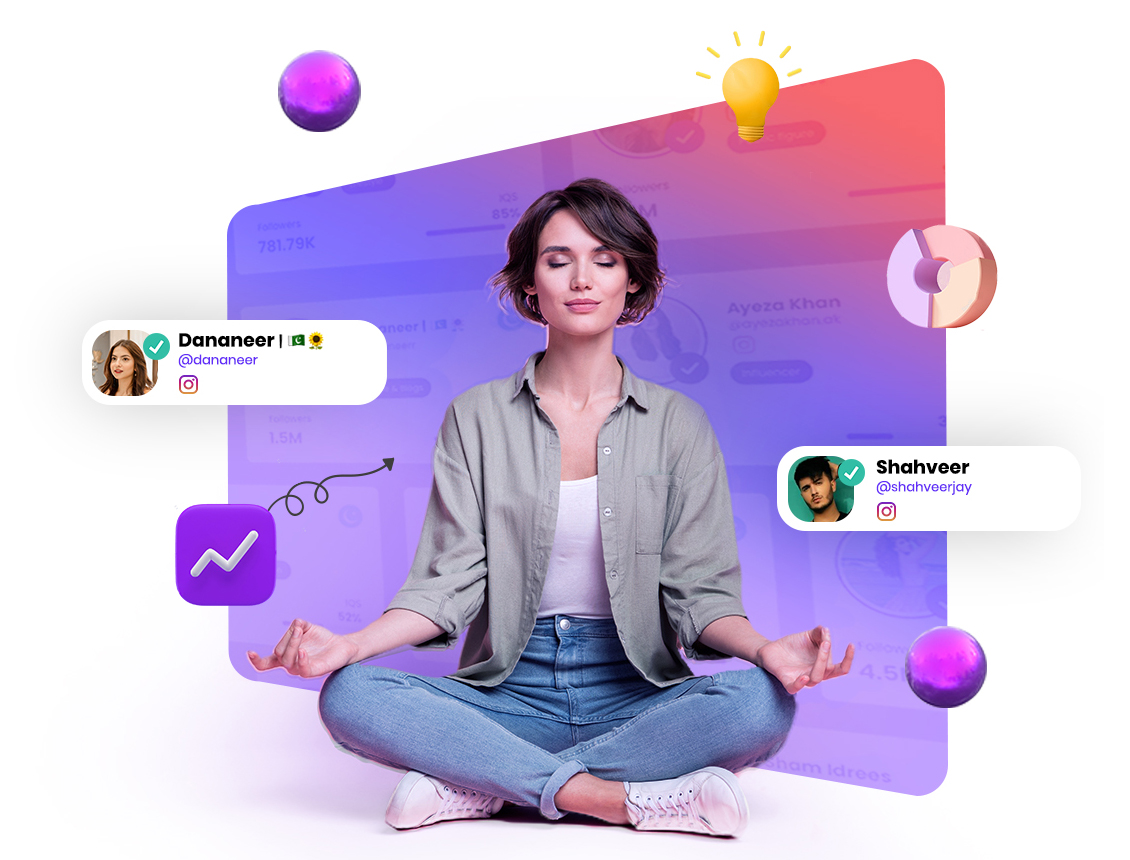 About Walee
Walee provides online earning opportunities for digitally-connected individuals and influencers to promote products and services for businesses.

Our popular Influencers
Walee has a unique community of influencers who Collaborate with brands to execute awesome Campaigns. Join Walee today and grow with us.

Collaborate
With brands and engage with your community.
Influence
Shoppers with recommendations
and referrals.
Earn
Track progress and payments.
Walee Shops
A one-stop solution for influencers and businesses to maintain and promote products. Walee Shops support multiple calls to action and help creators and brands acquire customers from different social media platforms where influencers promote their campaigns.
Register today and create your first Walee shop.
Download now
Our Clients



Walee Influencers

See what influencers think about Walee.

My working experience with Walee is awesome and Outstanding.I learned a lot of things during working with Walee. And I really enjoyed it.
Hassan Abid
It has beens smooth, specifically the payment process has been so prompt. Above all, the POC has always been humble, understanding and kind.
Noor ul Huda Ahmed
- Lifestyle Influencer

Loved working with waleee! Super professional and very easy to work with!!
Sobia Saleem
- Fashion and Lifestyle Influencer

I had a good experience with Walee . The team is cooperative
Fatima Imran
- Beauty and Fashion Influencer

I have been working with the Walee team for quite a while and I have had the opportunity to work on some great campaigns. I have been able to work with a few brands that I may not have been able to work with if not for Walee. I am always humbled when they reach out to me for new campaigns and share opportunities with me that suit my niche. The app is easy to use and beautifully made. The team is thoroughly professional and extremely courteous- that is the most important thing for me.
Falaq Shahid
- Beauty and Fashion Influencer

I have always had good experience with walee. They are highly professionals and good at making payments. Their team is very cooperative and friendly.
Fatima Rehan
- Facebook Group admin - Superwomen Pakistan

Walee is the best platform of Pakistan for the youngsters who really wanna earn and grow on social media. I have a very great experience working with Walee and I am looking forward to working with them in the future as well. InshAllah.
Haya Fawad
- Walee Top Performing Affiliate, Nutritionist
I've worked with Walee only in one campaign but I must say that working with Walee is a very good experience for me. I've learned a lot, their team is very cooperative, queries were answered quickly and overall service was great. The payment system was smooth and got my payment on time.
Kokab Shahbaz
- Facebook Group Admin - Cooking and Baking ideas with Kokab Shahbax

The team is great and super cooperative.
Nisma Ameer
- Beauty and Fashion

My experience with Walee has been an immense pleasure. I am always looking forward to working with Walee. Overall it has been a great experience.
Rumsha Saad Rabbani
- Fashion and Lifestyle

This app is really easy to use , you can make good amount of money by making content while being at home.really helpful for house wives and for those who can't step out from their homes to earn.
Sehrish Chaudhry
- Fashion and Lifestyle

I had an amazing experience working with Walee ! Usually companies don't realise or value the amount of effort bloggers put in to build their audience but Walee respects bloggers and is very particular about making their dues clear on time.
Yumna Rehman
- Strive to Inspire

A pharmacist and an influencer, who works with Walee on women exclusive campaigns, and finds her collaboration experience worth sharing.

Walee's one of the most active influencers who has collaborated with different brands and earned her commissions.

A beauty blogger, biochemist and influencer who worked with Walee on women exclusive campaigns and found her collaboration experience worth sharing.
Sign up today and start earning