There was a time when Influencer Marketing was limited to celebrities and dedicated bloggers only. But now, since the rise of influencer marketing, it has opened new doors for businesses and brands to connect with their potential consumers and audiences.
A decade ago, direct selling and testimonials used to be seen as the only way of influencer marketing, with known and famous faces. Thus, making it an expensive mode of promoting a business.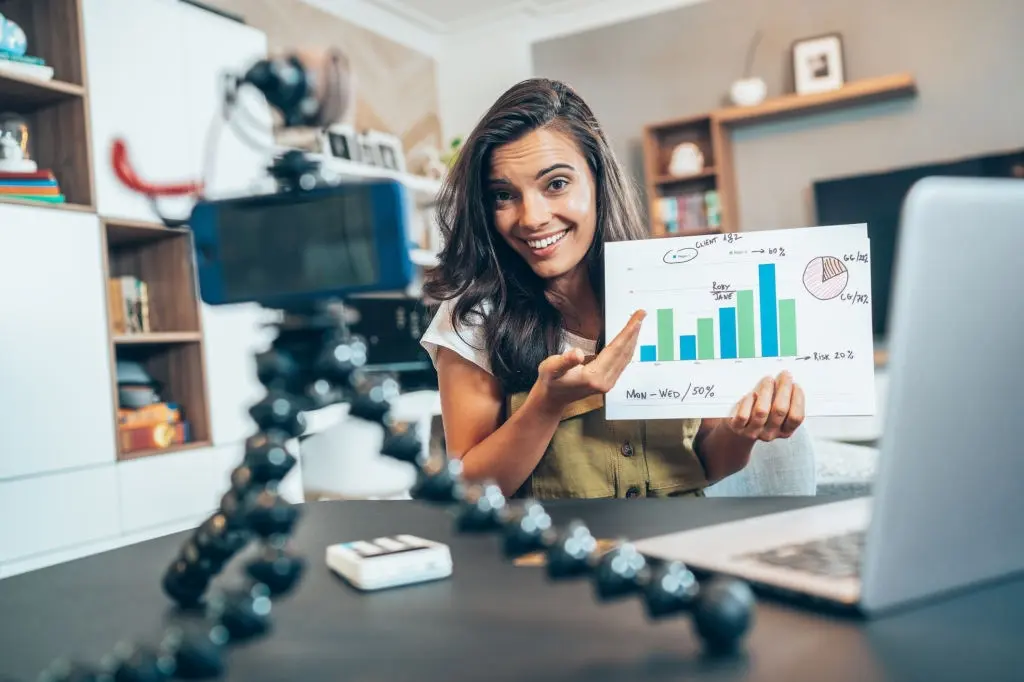 However, in today's millennial era, there's been seen a shift in perception of people from celebrities with a massive following to bloggers and micro-bloggers producing unique, genuine, user-generated content.
Today, we can see different people in different categories creating good content and maintaining a healthy community. So if you want to know whether influencer marketing can help your business in exploring new possibilities, keep reading on.
1. Make your objectives clear
Before jumping into the horizon of influencer marketing, take out some time beforehand and make things clear regarding what actually are you trying to get out of influencer marketing.
Does your brand really need an influencer marketing program? If so, how you can capitalize from this corner of marketing? Having clear objectives will provide you with concrete ground to build your influencer marketing strategy on.
Most businesses prefer influencer marketing either to create awareness about their business or generate sales. Having these broad objectives, it is important to further refine the objectives which align with your brand needs.
Maybe you want to expand your customer base in a different demographic. Or you may want to introduce a new product to your existing customer base. Or you might want to increase social mentions of your brand by igniting word-of-mouth activities.
Most influencers have a specific following and they can make your message reach a specific audience group. So with your broader goals, keep a note about how you will be converting your broader goals into small, specific, and effective actions.
2. Finding influencers
Once you have a clear understanding of what you want to take out from influencer marketing in terms of your objectives, it is time to look for those which can convey your message in the most relevant manner.
Just like other strategies, research is the first step. Start with one platform first then expand to other ones. Your brand should also have a presence on that platform.
If you are not sure which platform is best for you, use different social listening tools which can help you identify your potential platforms and the influential voices. Also, check out our detailed guide on finding the right influencer for a campaign.
While you research, keep the below things in mind:
The influencer should be relevant to your business or creating content that is relevant to your audience

The social media content creator has a good engagement rate with a significant number of followers

Some influencers are in the growing phases of their social career but have a good engagement rate. So, if you can compromise on the follower count, you can get an effective engagement rate with a very specific audience

The person should be authentic as well as their followers. Beware of fraudulent activities. Do check the comments and whether are they maintaining conversations with their followers.

Look for branded content they have shared. You will get an idea of what they are capable of and how you want them to work with you
To help you avoid all this hassle, you can simply register on Walee and connect with a community of influencers.
3. Budgeting and management of the campaign
While you search for the platforms and influencers, choose the type of influencers with which are you interested to work? Would you like social media celebrities with huge follower numbers? Or are you comfortable with micro-influencers having less than 2000 followers? You might like to work with someone having between 5K to 10K followers. Your selection of social media content creators will directly affect your budgets.
Once you lock the type of influencers you will be working with, start creating your budget. Also include the time for planning, developing, executing, and reviewing the entire plan.
Unlike an automated campaign, influencers are human and most of them don't like to be controlled. They are creative people and constantly manage multiple partnerships too.
Some of them might miss your deadline to post at a specific time or alter the requested call to action in their communication. For that, you will need to invest your time in maintaining a fruitful relationship with them. Then you will be able to bring out their natural talent in the best interest of your brand.
4. Track and control your campaign
As you launch your influencer marketing strategy, keep it on track and making necessary changes is equally important. There are different ways to track your campaign such as speaking with influencers regularly or checking their profiles where they have posted about your business.
If you have run a sale-focused campaign, then you can track and monitor in real-time through Walee dashboard. It makes it easy for you to track every influencer working for you and how they are performing in terms of bringing sales for your business.
Final Word
An influencer can stay but the industry of influencer marketing and its operating procedures have changed completely in a short period, and this same industry may become entirely different from today. However, this article will help you to start drawing your campaigns on the canvas of influencer marketing. But like other marketing areas, influencer marketing is constantly evolving so be ready for change.
So after knowing the value of this industry, let us guide you about how can you create an influencer marketing strategy.