When it comes to connecting with the audience in a meaningful and more personal way and identifying their behavior patterns about certain brands, the right influencers or social media content creators are the obvious options to make this happen.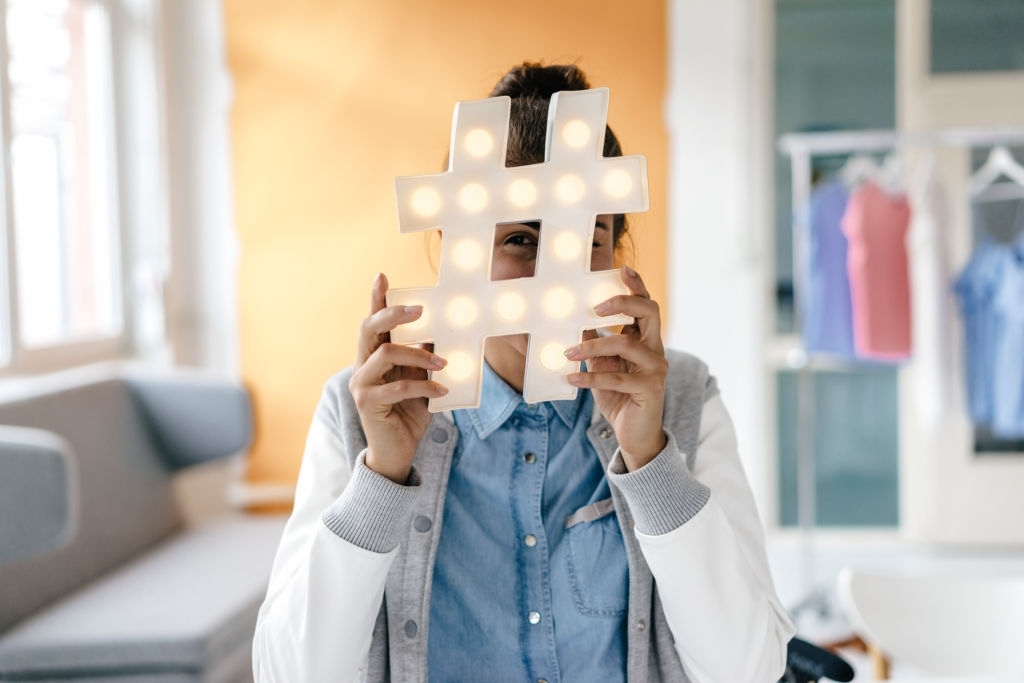 Onboarding and working with the right influencers can help you connect with your target audience, drive traffic to your website, lead to sales, and achieve other objectives of the brand. Around 63% of marketers work with influencers on every campaign.
The importance of influencers in a marketing strategy is consistently increasing and the reason for their exponential growth is their connection with the audience. They connect, create, share, listen, and discuss with their community. In return, they have become trusted peers for their audience.
Now that you know how important the role of an influencer is, let's dig in further to explore how you can find the right influencers for your business.
Why do you need to promote your brand with influencers?
Before you start looking for influencers, first make the objective of onboarding an influencer crystal clear. Ask yourself what is the primary purpose of incorporating the social media content creator(s).
Are you looking to create brand awareness other than through paid advertising tools?
Is it a positive perception you want to create around your brand?
Or do you want people to buy your brand on the recommendations of influencers?
Once your goals are clear enough, you can direct your efforts to find the person who can help you meet your objectives.
How to look for Influencers
There are certain ways you can work to find your best match of influencers. Below are they described:
1. Get to know your audience
In influencer marketing, audiences are the third pillar alongside influencers and the brand. Many brands here make mistakes. They see the number of followers but not the type of followers. You must ensure that the audience following a specific influencer is the one you are looking for.
For instance, you work for a food brand and want to generate trails of a new variant. In order to do that, you choose to work with a food blogger. According to you, will this be the right decision?
Well, broadly you took the right step. But specifically, you need to see which food blogger will work best for you as the right influencer. The one with pretty aesthetics of some lavish restaurant food or one who specializes in home-made food as well as covers the ingredients of the same.
An influencer with an audience similar to your target audience and content which fits your brand will be a perfect pick. Because s/he will feature your brand in front of people who can eventually be interested in your brand.
2. Get to know your influencers
After getting a complete hand on the knowledge of your audience, it's time to identify the potential influencers who can meaningfully represent your brand. For selecting influencers, below are the criteria you must see for what a good influencer should have.
Influencer Reach
Reach is the number of followers an influencer has on their social media. It is important that the person you select for outreach has a good relevant audience.
Engagement
This metric is more important than reach. The engagement rate shows how much followers actually engage and interact with the influencer's content. A good engagement rate is a sign that an influencer can affect the purchase behaviors of their audience. A recent study showed that Instagram influencers who have 5k to 10k followers have a better engagement rate than the big ones.
Authenticity
Authenticity is the single most important metric which makes one an influencer. People will most likely follow the person whom they feel authentic. Therefore, when searching for influencers, take a look at their content and see how authentic their content and thoughts are. How much their audience believes and follows their opinions.
An influencer with authentic content can bring positive perceptions to your brand.
Personality & Niche
A good influencer marketing campaign is actually successful when the influencers promote the brand which technically fits their personality, niche, content, and industry.
3. Where to find the relevant influencers
Influencer marketing is all about genuine people advocating your brand. It is not restricted to big celebrities. So, how do we find those genuine people? Here's the answer:
Hashtags
With hashtags, it is easy to find content on social media. You can search for hashtags that are relevant to your brand and similarly the people using those hashtags. Here's how:
Search for #sponsored #ad #influencer #blogger and #[Yourbrandcategory], and see what content appears
Let's say you find a pleasing picture, then see the creator's profile
If there is similar content that you liked earlier, see whether they are from the same niche your brand belongs to
If they have a good number of followers, calculate their engagement rate using different tools. That way, you will get a rough idea of the worth of that content creator
If they seem to satisfy all the conditions, mark them on your list of right influencers for your business.
Social Media
You can find right influencers for your business on social media by searching for those who are already talking about your business or alike. Different blogs and social media mentions will help you find such people.
Here, social media listening tools will make it easier for you to find the content people have created about you. For example, if someone has created their content on bicycles, and you deal with the same, you definitely would want to engage them.
Google Alerts
Google Alerts can be a good source of information when searching for content related to your business. Just create alerts of your relevant keywords and you will start receiving alerts whenever someone writes about related topics.
Let's say you want to promote your business on the web but don't know the leading or relevant websites, Google alerts will help you in finding them.
Influencer Marketing Platforms
These platforms can help you easily find influencers from different niches. You can access their database and filter your search as per category, social media platforms, engagement, followers, and more.
To help you look for your best match of influencers, Walee is there! We are Pakistan's largest and growing influencer network with more than 80,000 influencers onboard.
You can register on Walee as a business, run campaigns, and track performance; all in real-time.
How to approach the influencers?
Once you list down all the right influencers for your business, it's time to approach them. Below are some ways you can use for outreach:
1. Introduce yourself meaningfully
When you find the right people for your campaign, then first be a follower of them. Engage and share their content, comment on their posts, showing appreciation for their work.
As you appreciate them, you can introduce yourself in a direct message with a reference leading to the content you liked and shared.
2. Share your proposal
After you place yourself in the eyes of influencers, send them a proposal that wins their hearts. Below can be the details you may include:
You and your business's details
How you came to know about them
What are the specifications of the campaign
What they will get in return (monitory or else)
Try to keep every detail transparent and discuss it with the influencers after you send them the proposal. Take them on a call or meet them and cater to their concerns. Similarly, try to build a friendly or casual relationship with them so that they can stay longer with you.
Lastly, follow up with them after a few days.
This is how you can find the influencers for your outreach campaigns, create a healthy relationship with them, and make them your brand's advocates.
Want to kick-start your next influencer marketing campaign? Sign up on Walee today or connect with us for more details.